Rabies Risk Areas
Bat Bites
Bat bites in any country must be considered a risk for rabies and medical advice should be sought urgently following bat exposure.
World Map of Rabies Risk Areas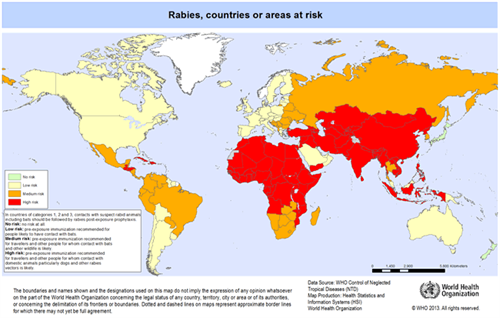 This map is reproduced with permission of and acknowledgement to WHO.
Resources
A Rabies Country Risk Table showing the rabies geographical risk is available to view at Public Health England .